Motorola PMLN6852 – Heavy Duty Behind-the-Head Headset with Noise-Canceling Boom Microphone
Headset / Handsfree Motorola PMLN6852 untuk HT Motorola XiR P8608i, P8608i TIA, P8600i, P8628i, P8628i TIA, P8660i, P8660i TIA, P8668i, P8668i TIA-4950.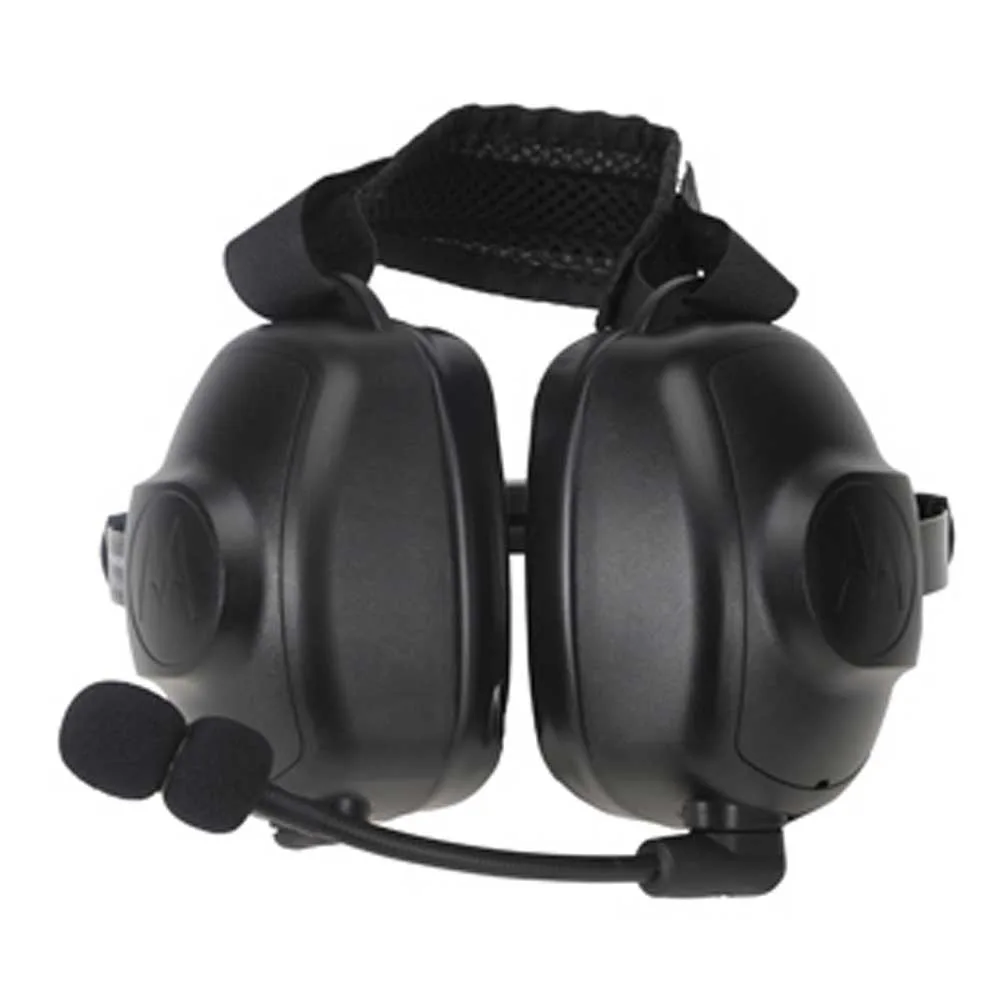 This Motorola heavy-duty headset is ideal for industrial users working in high noise environment. Newly designed with soft gel ear seals, this headset offers maximum comfort for extended wear. The behind-the-head style fits under most helmets and connects directly to your radio.
With dual-ear speakers and a noise-cancelling boom microphone, this headset delivers superior receive and transmit audio. The push-to-talk, located on the ear muff, makes it easily accessible even when wearing gloves. With a Noise Reduction Rating (NRR) of 24 dB, workers' hearing is protected at all times.
Spesifikasi
| | |
| --- | --- |
| Fitur | Keterangan |
| Headset Type | Behind-the-Head |
| Earpiece Style | Dual-Muff |
| IMPRES | No |
| Intelligent Audio | Yes |
| Noise Reduction Rating | 24 dB |
| Microphone | Boom |
| PTT | On Ear Cup |
| Weight | Heavy Duty |
| Intrinsic Safety Rating | N/A |